What makes camping on Maui Hawaii so special?
For those who have never gone camping on Maui, the idea may seem absurd. Why would you leave your cozy home to spend the night on the ground beneath fragile canvas?
Spending the night outdoor under the stars while snuggled in your sleeping bag and taking in the sounds of nature is quite magical. Camping is an excellent method to give kids some adventure as they have less opportunity than ever to spend time outdoors connecting with nature. If you're wondering if camping on Maui is worth it, read on to find out.
What makes camping on Maui Hawaii so special?
Here are some of the reasons camping on Maui Hawaii is so amazing:
You get to switch off from the pressures of modern life
Camping on Maui Hawaii allows families to disconnect from the stresses of contemporary life and spend quality time together without the normal interruptions. Camping is all about living at a slower, and happier pace of life. You can forget about work, running kids to school, cleaning, and laundry.
You can go for a walk, ride a bike, gather wood, cook over a campfire, play in a stream, or even relax by reading a nice book while resting next to someone else and listening to the rain fall on the canvas. In today's hectic world, activities like these offer uncommon chances to connect with nature and the beautiful people and family in your life. These are some of the reasons why you shouldn't miss out on camping on Maui Hawaii.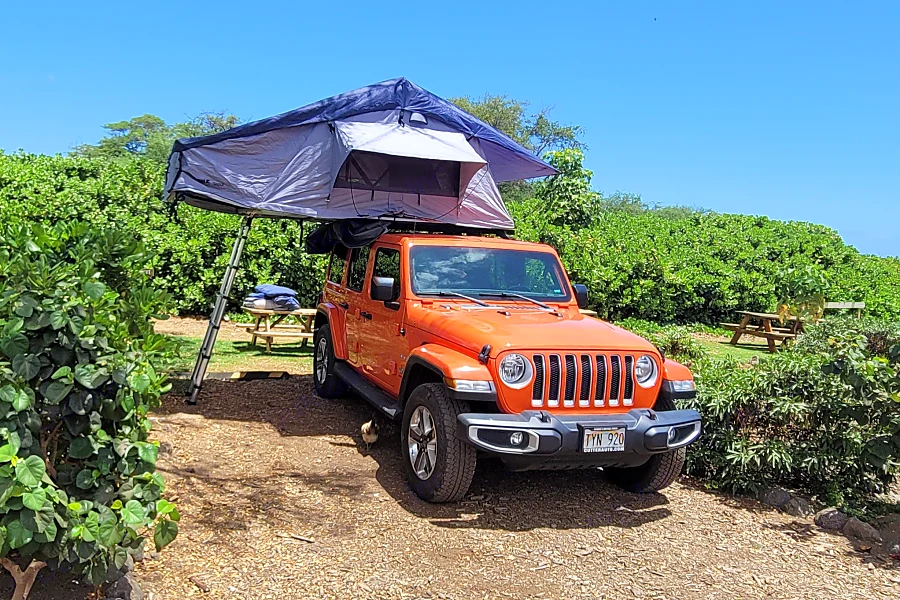 Your family can enjoy exploration and imaginative play
Children enjoy being in natural settings. Nature really does have everything you need to keep you entertained, and it stimulates exploration and imaginative play. Many years after, your kids will still have vivid memories of the several camping trips they experienced as a child.
Some of the activities that range from roasting marshmallows to the sound of guitar music and peeking out of the space between the ground and the fly sheet while curled up in my sleeping bag, are memories that lasts forever. For the mere reason that it was an adventure, everything felt so exciting. Playing in the outdoors enables us to explore and learn, challenge ourselves, and take risks—all of which are essential for our growth and well being.
You get to try out tools and traditional skills
You can improve your outdoor skills by going camping on Maui Hawaii. Choosing the right campsites on the island truly helps you appreciate the surroundings. Learning how to start and keep a fire, cook over one, stay safe around one, and then put one out are all excellent life skills. No matter your age, fishing, crabbing, and shellfish hunting are great times. If you are fortunate enough to catch something, cooking it over your own fire is another memorable experience. Camping also teaches you what you really need and what you can live without. This is why you shouldn't miss out on camping on Maui Hawaii.
Camping is healthy
In so many ways, camping is healthy. Even after one night, sleeping away from artificial lights will help reset your sleep pattern, in addition to the obvious advantages of exercise, fresh air, and improved vitamin D production. It allows you to unwind, revitalize, and lift your spirits while fostering stronger ties with family and friends. Spending time outside with kids gives us so much more than just all these wonderful benefits. It brings back those priceless memories of having fun outside while we were kids and reminds us of how the world appears through a child's eyes.