You can enjoy the best Maui can camping experience if you have the right camper van.
Car camping on Maui often means staying inside your camper van which has a rooftop tent. For example, Zazu Campers camper van is a jeep wrangler with a roof top tent. With a camper van, you can enjoy car camping at various designated campsites. We've shared some relevant Maui car camping tips to make your camping more fun and exciting.
Important Maui Car Camping Tips
Here are simple Maui car camping hacks to make your experience a memorable one:
Make An Early Reservation For Your Campsite
Campgrounds near famous tourist destinations, at beaches, and in national parks often fill up months in advance during the busy summer and holiday seasons. You should make travel arrangements in advance if you're interested in Maui car camping during a busy season. Once campsite bookings are open, make your reservation as early as you can. Some campgrounds allow campers to make reservations online.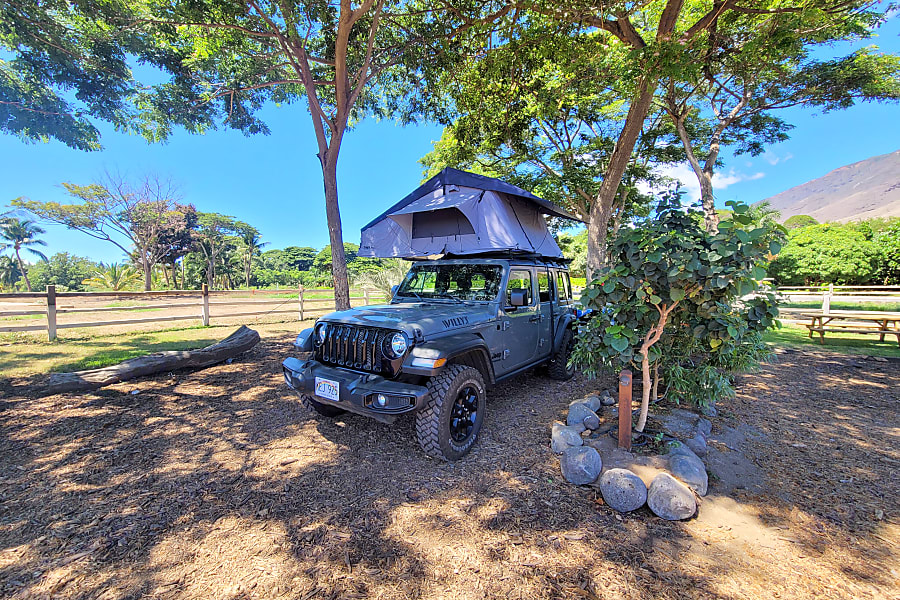 Get The Right Maui Car Camping Vehicle
You need the right vehicle to enjoy car car camping on Maui. Then you'll have to ensure that the vehicle is in the right condition. Gas up the tank, inspect all the fluids in your car, and check the tire pressure. It's important that your car be in good working order. This is especially crucial if you're car camping in a remote area. Another option is to get a camper van from Zazu Campers. You'll get a jeep wrangler with a rooftop tent in a perfect condition. Check out this gallery for various jeep wranglers as camper vans.
Throw Out Your Garbage
Disposing all trash is a crucial part of the Leave No Trace (LNT) philosophy. Don't hesitate to take advantage of the opportunity to dispose of your trash if there are trash cans nearby, such as at trailheads or visitor centers. This will prevent your camper van from smelling stale. If the stench won't go away, pretend it's a pleasant day and drive about with the windows down.
Get To The Maui Car Camping site Before Dark
There is no better way to start camping. Getting to your campsite before it gets dark makes it easier to get familiar with the campsite before your first night. With a camper van from Zazu Campers, setting up your rooftop tent is easier than you can imagine. Even more, you can choose the most suitable spot for yourself on the campsite. Also, when you get to your campsite before dark, you can easily tell who your neighbors are. For example, if the campsite allows smoking and you don't smoke, if you have a neighbor that does, you can quickly change your spot before the site is filled up.
Carry Extra Supplies and Essentials
Camping requires a few basic necessities and equipment. Extra water, food, stove fuel, and a water filter are all essential items to bring. If something goes horribly wrong or if you decide to modify your plans at the last minute, you should be ready to survive for at least a few days.
Maintain a full tank of gas and keep necessary car supplies on hand, such as jumper cables and a spare headlight. Make sure your spare tire is inflated properly; this is something that is sometimes forgotten.
Don't Be Too Revealing To Strangers

Be careful what you tell strangers about yourself. If you're going Maui car camping alone, this is extremely crucial. If you run into someone unsettling, they shouldn't know what your plans are.
However, the more time you spend car camping on Maui, the more campers you'll run into. Use your best judgment and trust your guts.