There are so many exciting activities to do on Maui in December. The holiday period is one of the best time of the year to visit Maui. To make your time on the island more adventurous and exciting, we've listed the best things to do on Maui in December.
Exciting things to do on Maui in December
Here are the most exciting things to do on Maui in December:
Car Camping on Maui in December

Car camping is one of the most exciting things to do on Maui in December. It comes as no surprise that Maui has several beautiful campgrounds. Imagine waking up to the sunrise over a beach of black sand or inside a dormant volcano! If you want to go camping on Maui, they are just a handful of the spots that are ready for you to visit.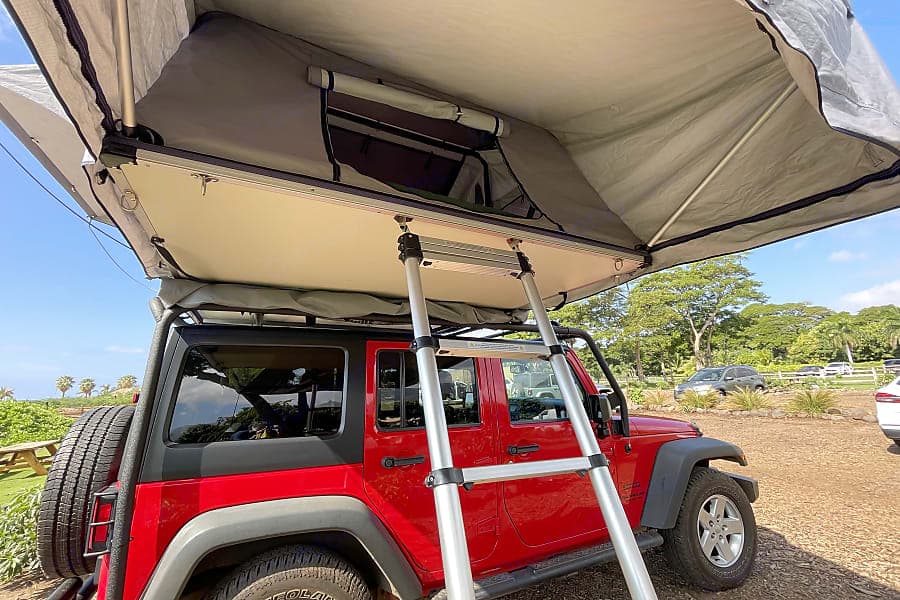 The majority of the island's campgrounds, which are scatted along the coastline, offer first-rate views of the ocean. You can enjoy car camping on Maui on various authorized campgrounds. You can get a camper van from Zazu Camper to enjoy car camping on the island.
Explore the Road to Hana on Maui in December

Driving the Road to Hana is one of the best things to do on Maui in December. The Hana Highway is 51 miles long and begins at Kahului (where the airport is), and cuts across the hippie surf town of Paia, the rainforest, and the village of Hana on the east coast of Maui.
Driving non-stop can take up to three hours because the road to Hana has more than 600 hairpin twists, many of which are blind corners. Hana Highway crosses more than 50 one-lane bridges as it meanders through tropical woods and along seaside cliffs. Check out these fleet of jeep wranglers that's perfect for exploring the Road to Hana.
Rather than driving through the road in a hurry, you can have as many stops as you want to admire beautiful landscapes, waterfalls, and a well-known black sand beach. You should be ready to drive slowly because you probably will have to avoid lost tourists (this maybe you). Sharing the road with commuters going to and from work locally also makes the trip longer. Prepare for an eight to ten-hour day of nerve-wracking sightseeing, but it will be well worth it.
Visit Kaanapali Beach on Maui in December

Kaanapali Beach was formerly a favorite of Hawaiian royalty, and now the entire world adores it. Because of its popularity, the Kaanapali resort model has been imitated all over the world. It was Hawaii's first planned resort. There are many conveniences in Kaanapali, which was named "America's Best Beach" just over ten years ago. Visit the beach to relax on the palm-lined sand and take a dip in the inviting Pacific.
Visit Napili Bay on Maui in December

Tourists, especially newlyweds and vacationing couples, love the little crescent of golden sand that is Napili Beach. Swimmers and sunbathers visit all year long to take advantage of the bay's turquoise waters or to read a book under the swaying palms. The water conditions are always ideal for snorkeling during the calmer summer months, with a possibility to spot Hawaiian green turtles. Surfers come in December to ride the rising waves. Spending time at Napili Bay is one of the best things to do on Maui in December.
Wailea Beach
The beautiful Wailea resort community is housed on 1,500 acres (607 hectares). The region is surrounded by lush tropical vegetation. An afternoon spent sunbathing or making sandcastles on Wailea Beach's huge stretch of sand would be ideal. Home to a wide variety of stores, the beach is flanked by four smaller beaches. For a close-up look at the green turtles, rent a kayak, some snorkeling gear, or go for a guided scuba dive.