You can go camping anywhere you want on the island once you opt for Maui camper rentals. More so, there are certain things you can do to make your adventure on the island a memorable one. We've shared relevant Maui camper rentals tips to help you get started.
Maui Camper Rentals Tips
The following are Maui camper rental tips for an awesome vacation:
Travel light

There are certain benefits to traveling light. However, until you've gone camping a few times, you won't know what you truly need. Anyone who suggests that you have too much luggage should be ignored. It's okay to be ready for anything until you can compile your own, unique list of things you'll need to bring. This is one of the best Maui camper rental tips.
Maui camper rentals tip: take a first aid kit
Hopefully you won't need it, but if you do, knowing how to clean and bandage a wound will come in handy if you or someone you're with has an accident. A separate first aid kit is an excellent idea to bring while camping with a dog. Check out the best jeeps you can get from Maui camper rentals.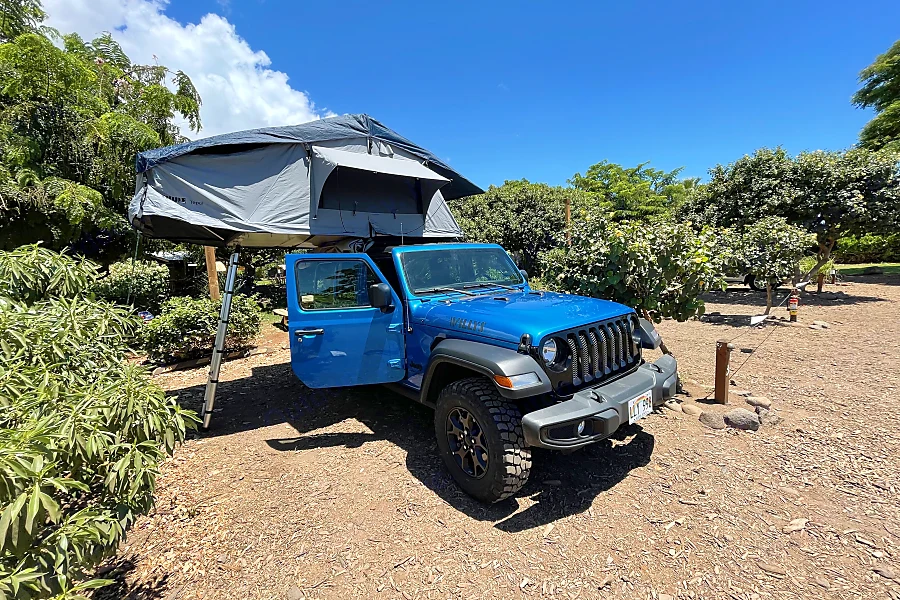 Pack a portable charger
During your journey, your phone's battery will probably run out, and it would be a shame not to be able to capture the special moments. While there are many campgrounds that provide electric pitches and phone charging stations, it can be helpful to have a portable option when you're not at the campground.
Maui camper rentals tip: enjoy entertainment

You can entertain yourself while camping with books, board games, cards, and outdoor games. Visit our camping game ideas for kids and adults for some outdoor, camping-friendly suggestions.
Leave your tech at home
Online streaming might be hit or miss in remote camping settings due to erratic signal quality. It's okay to bring a phone with you so you can use internet directions, make calls, and take pictures, but leave the rest of your technology (and your stress) at home. Find out how to choose the best roof top campers on Maui.
Pack a small table and some chairs
When you go camping, you'll miss having some basic furniture. A nice approach to make your apartment feel a little more like home is to have a chair and table, a place to set your tea down, and a place to enjoy your meals.This is one of the most important Maui camper rentals tips.
Give kids something to do while you pitch up
It's great to arrive at the campsite of your choice. However, when parents are busy setting up the camping location, children's can occasionally destroy the atmosphere. While you're busy setting up, assign older children's helpful tasks and provide enjoyable games for smaller children that they can complete on their own.
Take your own toilet paper
Make sure to bring your own toilet paper if you're camping somewhere that can't ensure you'll have access to it. If you need to conserve space, keep it in a reusable, seal-able bag. Many campers bring wet wipes and antibacterial wipes, so they are always ready in case supplies run out.
Maui camper rentals tip: Pack earplugs
This is a great idea to keep in mind just in case you have noisy neighbors or are not used to the sounds of nature while trying to fall asleep. The majority of campgrounds have regulations about noise levels after a particular hour at night. Always have a set of earplugs with you so you can sleep peacefully.
Don't leave valuables unattended
You will need to be cautious with your belongings because there can be some unfortunate opportunists nearby. Avoid leaving anything unattended and exercise common sense. Take any valuables with you when you leave the campsite during the day and lock your camper van whenever you can. This is one of the most important Maui camper rentals tips.