You can get the best rooftop tent on the island from Maui camping rentals. Camper van rentals on Maui such as Zazu Campers provide a range of rooftop tents to choose from. The best part is that these rooftop tents are jeep wranglers, which are designed for all kinds of road conditions. Read on to learn more about why rooftop tents are the best options for camping on Maui.
Why choose rooftop tents from Maui camping rentals
There are several key reasons to choose rooftop tents from Maui camping rentals. They include the following:
Get the features you love in a camper van

What are the features you've always wanted in a camper van? You can have them all if you opt for a rooftop tent from Maui camping rentals. Find out why rooftop tent campers on Maui is right for you.
Here are key factors to consider before renting a rooftop tent from camping rentals on Maui:
Is there enough space for your items and camping gear?
Is the rooftop tent easy and fast to set up
Is there a mattress inside?
Even while closed, can you store your bedding inside of it?
Can you attach gear mounts or solar panels on the top of it?
Is it easy and convenient to enter and exit?
Check out Zazu Campers rooftop tents and their features to find out why many campers prefer them.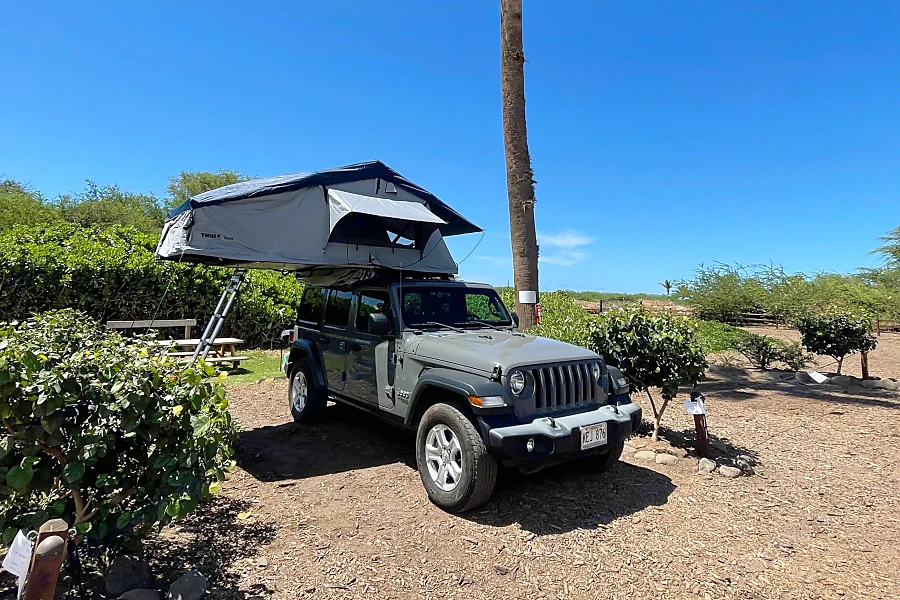 It's a chance to experience the Zazu Campers lifestyle
You might give a roof top tent a try for a weekend and discover that you really enjoy the comfort and convenience it adds to your camping experience. Your rooftop tent camping experience can easily become a lifestyle with a Zazu Camper van.
Pulling up, parking, and quickly setting up your tent in an authorized campsite on the island can make camping a breeze. You enjoy exploring the island for several days, or weeks while camping with a rooftop tent. All you have to do is make sure you reserve a spot in an authorized campsite on Maui. You can spend the day exploring the island with the camper van and then return to your campsite at night.
Rooftop tents from Maui camping rentals are more than just a mobile home. They serve as a gateway to fresh perspectives about the island. And once you experience this way of life, it can become a an amazing lifestyle as we mentioned earlier
A rooftop tent is more exciting than an RV
If you've been considering taking an RV on an outdoor road trip this summer, it's time to consider the benefits of a rooftop tent on a camper van.
Renting a Jeep with a roof tent is significantly less expensive than renting an RV. An RV is nothing more than a house on wheels, which doesn't fully live up to the purpose of a summer road trip, which is to get away from your daily life.
However, a Jeep camper with a roof tent allows campers to combine traditional and RV methods. With a rooftop tent, you can enjoy an RV's comfort and convenience without having to navigate a large vehicle through narrow mountain routes.
The Zazu Campers design keeps out dirt, pests, rodents, critters, and setting up tents in uneven ground while letting in all the wonderful aspects of the outdoors. You can fill your nostrils with the island's fresh air while soaking up the breathtaking views.