What can you do with a camper rental on Maui?
Maui is the second largest of Hawaii's islands and is known for its stunning beaches, green rain forests, active volcanoes, and beautiful waterfalls. The island offers a variety of activities that range from nature hikes to whale watching tours. Whether you want to relax on the beach or explore the wilds of Maui's jungles, camper rental on Maui can provide an ideal way to experience the magic of this incredible island.
Camper rental on Maui allows you to enjoy all that Maui has to offer without having to stay in hotels or resorts. With a camper rental, you can travel at your own pace and explore any part of the island as much as you like. Additionally, renting a camper gives individuals more space without the stress of erecting tents while still providing the means to drive around to wherever you want.
Why Should You Consider Camper Rental On Maui?

Being a camper renter on Maui can be an incredibly rewarding experience. The island offers a range of activities for campers to explore, from beach days and snorkeling to hiking and exploring its green rain forests. For those who prefer more luxurious accommodations, you might need to rent a car to be able to explore various attractions on the island. With a camper rental on Maui, you'll have a mobile home. You can enjoy camping on authorized campsites and still drive around the island to explore as many attractions as you can.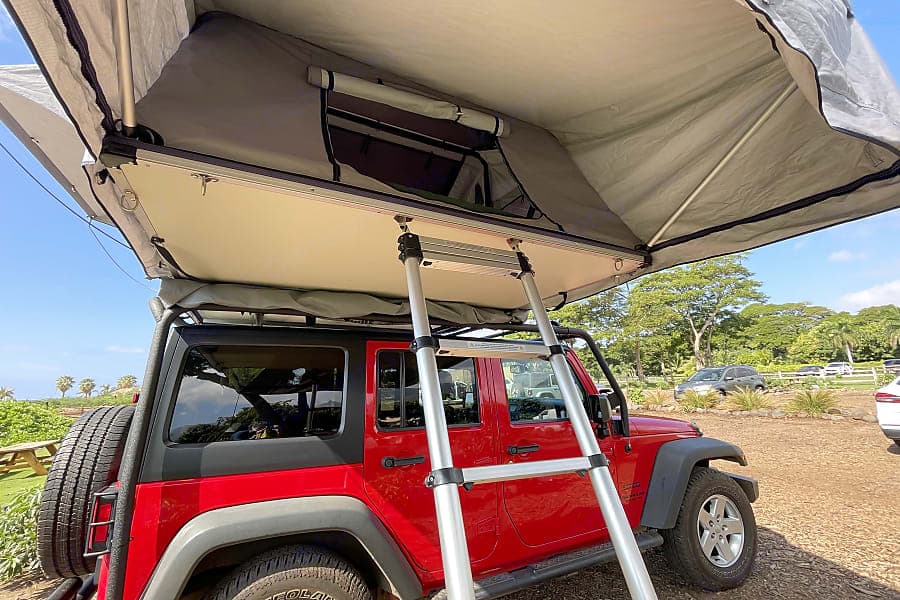 For those looking for something a bit more adventurous than simply lounging on the beach or observing wildlife, Maui has plenty of opportunities for adventure seekers too! Hiking trails traverse through Hawaii's lush jungles while volcanoes offer an exciting challenge for experienced climbers. Campers can also kayak along remote beaches or go snorkeling around coral reefs in search of tropical fish and sea creatures like sea turtles and octopus! Check out this ultimate guide to Maui camping rentals.
Places To Explore With A Camper Rental On Maui

The Haleakala National Park
Haleakala National Park is one of the best places to explore with a camper rental on Maui. The park offers stunning views of the island's majestic volcanoes, making it an ideal destination for those who want to take in some breathtaking scenery. Visitors can also enjoy hiking and biking trails that offer up close looks at diverse flora and fauna as well as remote vistas over the Pacific Ocean.
The Road To Hana
The Hana Highway is another must-see destination for campers touring Maui. This winding road takes travelers through lush rainforest landscapes, verdant valleys, and dramatic sea cliffs as they traverse from Kahului to Hana along Maui's eastern coast. Along the way visitors will find plenty of incredible sights such as cascading waterfalls, hidden beaches, ancient Hawaiian sites and more! Read more about exciting adventures on the Road to Hana.
Maui Coastline Beaches
Maui Coastline Beaches are some of Hawaii's most popular attractions – especially with camper renters! These idyllic white sand beaches provide ample opportunities for swimming, sunbathing or simply relaxing in nature's beauty while taking in stunning ocean views. From Kihei Beach to La Perouse Bay there is something special waiting around every corner so make sure to set aside time during your stay on Maui to explore them all!
How To Make The Most Of Your Camper Rental On Maui
When planning your camper rental experience on Maui, it is important to do as much research ahead of time as possible. You can get a jeep wrangler as a camper van from Zazu Camper along with one of the best deals on the island. If you are unfamiliar with camping or renting a camper, be sure to ask questions so that you know exactly what you will be getting in terms of amenities and services offered by each company.