Camping on Maui is always a memorable and thrilling experience. The island is one of the few places across the world where you may camp on a black-sand beach or inside a volcano.
Outdoor, Maui's weather can be chilly and rainy, or hot and dry, all within a few miles of each other. Make sure you know where you'll be camping and what the weather will be like there. Once you're ready to go camping on Maui, step out into the beautiful splendor of Maui's diverse environment to pitch your tent. You can choose one of these great sites once you've done your research and obtained your camping permit.
Awesome spots to go camping on Maui
The following are the five best places to go camping on Maui:
Hosmer Grove Campground

Hosmer Grove Campground is in the Summit District of Haleakala National Park, high on the slopes of Haleakala at about 7000 feet in height. Prepare for rain and cold temps. Temperatures can drop below freezing at night in the winter. During the day, the temperature fluctuates from 50 to 65 degrees Fahrenheit.
Each campsite permits one vehicle to park in designated spots, with one additional vehicle allowed in overflow parking. Also, each site may accommodate a maximum of 5 persons and one tent until the Park is fully operating. Each campground has one picnic table, and fires are permitted. Check out this ultimate car camping guide for Maui.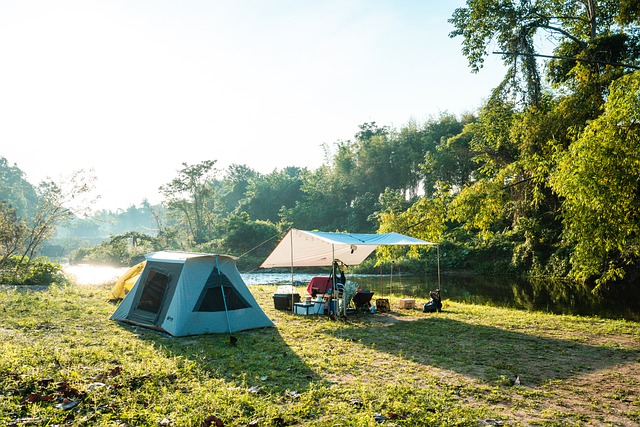 Waianapanapa State Park
Pailoa, Maui's famous black-sand beach, is located in Hana and is a must-see for any visitor to the island. Camping on Maui at the Wainapanapa State Park is one of the most thrilling experiences on the island.
Explore the freshwater lava tube caverns, tidal pools, walkways made for ancient Hawaiian royalty, hidden swimming holes, a native Hala forest, ocean arches, and other rocky features that are part of the dreamlike terrain by waking up to the sound of waves breaking on the neighboring jet-black beach.
The state park campsite features 12 furnished cabins with electricity (book ahead of time because they fill up quickly) and full campsite amenities like restrooms, outdoor showers, and picnic tables, as well as a grassy space for tent camping.
Camp Olowalu
This privately owned campground is one of the island's cleanest, most pleasant, and best-rated locations. The amenities are better maintained than public campgrounds, and equipment rentals for snorkeling, SUP, and kayaking are conveniently located near some of Maui's best reefs.
Kayak Olowalu offers daily guided kayaking outings. Large cabins, tentalows, seaside tent sites, and car or RV camping are among the amenities. If you have children, Camp Olowalu is one of the best places to go camping on Maui.
Haleakala National Park
In Haleakala, there are four nice camping spots, two of which are more accessible and two of which require a trek. At 7,000 feet, Hosmer Grove can accommodate 50 people. A magnificent half-mile self-guided nature trail is located just outside the campsite. At sea level, Kipahulu can accommodate 100 people.
The famous Oheo pools are about a ten-minute walk away. Hiking, swimming, and beautiful scenery are all available at this location, which also includes a 4-mile circular trail to Waimoku Falls on the Pipiwai Trail. Haleakala National Park is one of the best places to go camping on Maui. Check out this list of the best places to explore on Maui.
Kīpahulu Campground
A maximum of 5 persons and one tent are allowed per campsite. Each campsite has one picnic table as well as a fire pit with a grill. No wood collection is allowed, therefore campers must provide their own charcoal. Camping trailers and pop-up campers require a campground registration (which includes the use of the campsite picnic table and grill) and can only park in certain areas.
Showers and electricity outlets are not available. Nearby, there are vault toilets as well as a water station. Within the campground and on the roads within the campground boundaries, pets must be on a leash no longer than 6 feet.